Mortgage Default Insurance.
Mortgage default insurance might come at a cost, however, on the other hand, it enables ownership and comes with many benefits. Although default insurance is truly intended to benefit and protect your mortgage lender, it's a cost you must absorb.  Furthermore, in select provinces, the insurance premium is taxable. You are usually able to roll the insurance premium into your mortgage amount however you must pay the sales tax at the time of closing.
If you are looking to purchase your home with a downpayment between 5% and 19.99%, you must purchase mortgage default insurance.  The three providers of default insurance are:
As mentioned at the onset of this article, default insured mortgages enable Canadians to purchase real estate. This is significantly helpful for those who cannot come up with a downpayment of 20% or more which oftentimes is required. In addition, mortgage rates for insured mortgages are typically lower than conventional mortgage rates. Insured mortgages are deemed to be less risky as the insurer essentially assumes the risk of default. As also mentioned earlier, in most cases, you'll be responsible to pay the insurance premium. Other times, you might qualify for an insurable mortgage in which case your mortgage lender covers the cost of the insurance premium.
Often times we are asked what the trick or secret it to avoid an insurance premium. Quite frankly, there really isn't much of a secret to it. The preferred approach is for you to come up with the necessary 20% or greater down payment for conventional financing. The other option is a private mortgage that in some cases will let you purchase real estate with as little as 10% – 15% down payment.
CMHC Default Insurance Premiums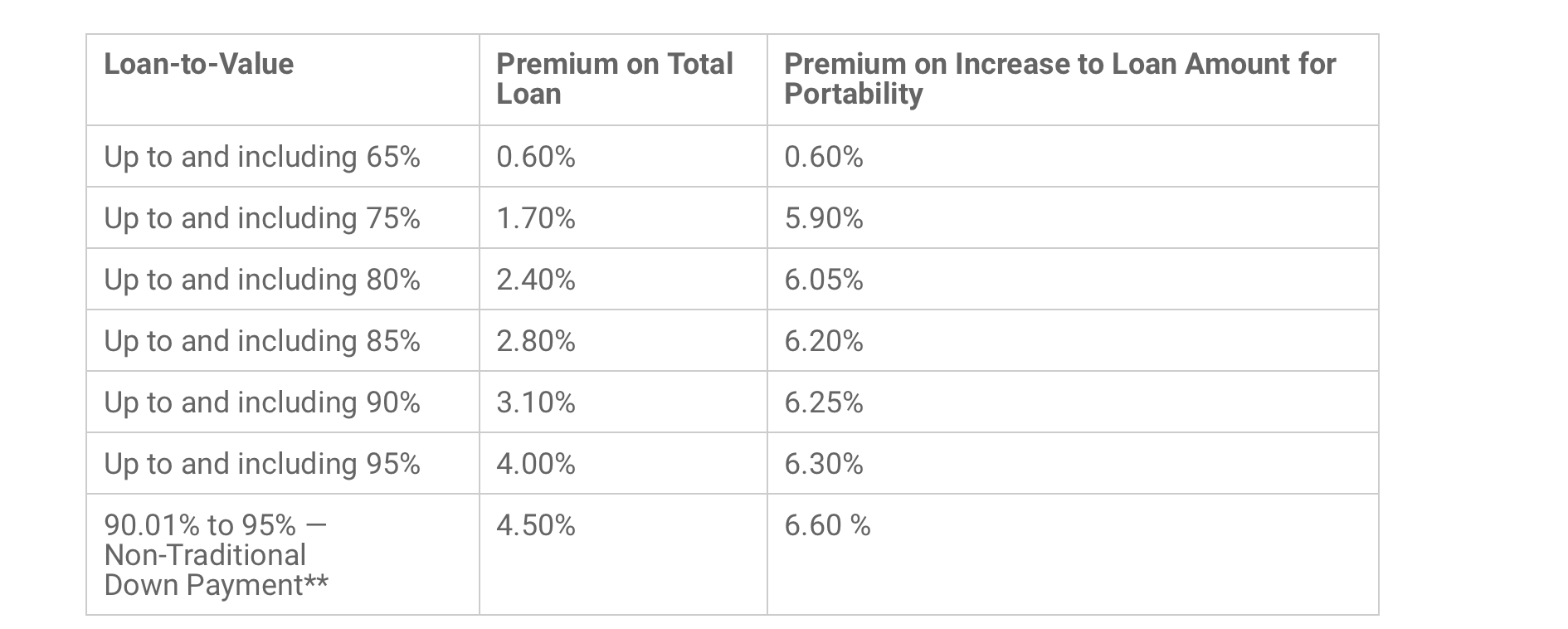 Please keep in mind that this is not the same as title insurance which also is a cost to you. 
For more information on title insurance click here for a quick read.
If you have any questions about mortgage default insurance, contact us at any time.
DV Capital Corporation
FSRA Brokerage License:. 13186
Local: 416-839-5874
Toll-Free: 1-866-839-5874
Email: [email protected]
Website: www.dvcapitalcorp.com