DV Capital: Mortgage Broker & Private Lender Services.
Mortgage Financing for Contaminated Real Estate.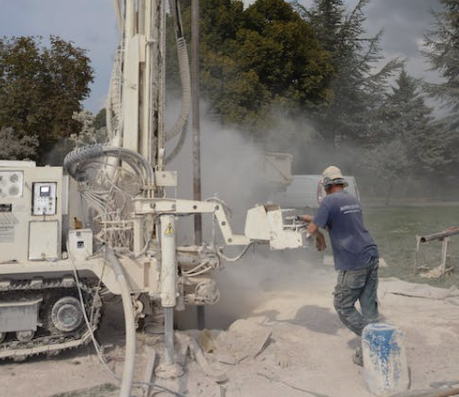 What Is Contaminated Real Estate?
Any property (land and/or buildings) that have areas of soil and or groundwater that have been polluted by hazardous pollutants or substances are said to be contaminated. There are different causes for contamination and the process to remedy the underlying cause and result can be costly and time consuming. In most cases, traditional mortgage lenders will not finance a contaminated site until the property is remediated. This is largely a result of the additional layers of time, caution and risk that contaminated real estate presents to potential mortgage lenders. There are, private mortgage lenders, that may have greater tolerance, patience and risk-appetite when mortgage financing contaminated real estate. For one, private mortgage lenders are not mandated to comply with government prescribed underwriting policies. In other words, private mortgage lenders can, within reason and conditions, approve the property types, locations, and situations that they see fit at their discretion. While this is not to suggest that all private mortgage lenders will provide financing to a contaminated property or site, it is more probable that a private lender would. For reference, it is common in Ontario for contaminated real estate to be referred to as a 'brownfield site'.
How does Real Estate become contaminated?
There are different reasons as to how real estate becomes contaminated. In short, contamination is generally a result of previous and/or current usage of the subject property itself as well as neighbouring properties. One example could be the nature of previous and current property operations, such as a plant or facilitate that stores and handles hazardous substances which were improperly disposed of, leaked or spilled and released into the soil or groundwater. Real estate types such as gas stations and dry cleaners, especially those that operated before the implementation of modernized environmental regulations, may be candidates. Another example may be a landfill or a waste disposal site that became contaminated by toxins, chemicals or heavy metals that seeped into the ground resulting in pollution. It is worth noting that there are many factors and steps entailed in determining if a site is contaminated, the severity, and the process and costs involved with remediation.
What is a Phase 1 Environmental Site Assessment (ESA)?
A Phase One environmental site assessment is the beginning step in determining whether or there is potential of site contamination on, in or under the property. A Phase 1 ESA must be completed by a qualified person (QP). A qualified person must hold a license under the Professional Engineers Act, or, a hold membership and a certificate of registration with the Professional Geoscientists Act. A qualified person will look into the properties previous uses and activities to determine if potentially contaminating activity took place. In other words, a Phase 1 ESA will conclude as to whether a Phase 2 ESA is required. This document is typically required when purchasing or selling commercial real estate, applying for mortgage financing or filing a record of site condition (RSC). This process may take upwards of one month depending on the project details. 
What is a Phase 2 Environmental Site Assessment (ESA)?
As previously discussed, a Phase 2, a much more intrusive assessment compared to a Phase 1, is the next step in identifying whether potentially contaminating activities currently take place or previously took place on the property or in the surrounding area. The objective of a A Phase 2 is to evaluate whether contaminants of concern are present and the approximate extent of the affected area. This process may include scope of work, planning, data collection and quantitative samples that have been obtained at the property such as: soil, groundwater, materials and air, that are assessed at a laboratory. This document is also typically required when purchasing or selling commercial real estate as well as to obtain mortgage financing or filing a record of site condition (RSC). This process may take upwards of 2 months depending on the project details.
What is a Record of Site Condition (RSC)?
A record of site condition is a document that gets electronically filed with the environmental site registry after the work is completed by a team of experts. The qualified person is responsible for overseeing the quality of work completed by the parties that conduct the environmental site assessment and remediation work. The qualified person must ensure that the property meets the applicable site condition standards or a standard specified in a risk assessment. Record of Site Conditions are typically required when a property owner wants to change the property use to a more sensitive use – for instance, converting a a dilapidated industrial building into residential homes. 
Mortgage lenders for contaminated property.
As earlier alluded to, traditional lenders are not typically involved with financing contaminated real estate, at least during pre-remediation. This means that purchasers or owners of contaminated real estate likely need to seek alternative financing options. It is possible, depending on the situation, that private mortgage lenders will finance contaminated real estate provided the lender can comfortably ascertain a game-plan to clean-up the site and develop an exit-strategy. This largely depends on identifying a private mortgage lender that would remotely consider the project. Said private mortgage lenders would typically assess the location of the property, the purchase date and purchase price if the property is already owned, the existing debt structure if the property is already owned and would need to figure out the 'as is' or 'pre-remediated' value of the property, the cost to remediate the property, and the 'when-complete' or 'once-remediated' property value. This would depend on an assessment of real estate appraisals, environment site assessments and the firm that will be responsible for the remediation work. For more information on purchase, refinancing, construction and development of real estate the is currently or previously contaminated across Ontario, British Columbia or Nova Scotia, please contact DV Capital at your convenience. 
your mortgage Resource Guide.
We welcome you to browse through our blog posts that provide helpful mortgage information and all  mortgage related.